Dear Wine Merchants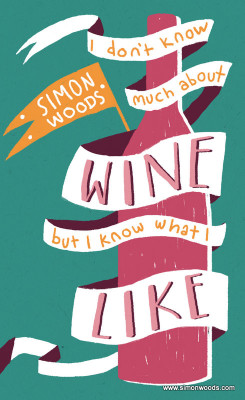 I've just published a new edition of my award-winning book 'I Don't Know Much About Wine But I Know What I Like' which could very well be of interest to you and your customers.
Here's why you might be interested:
It sells for £8 – you can buy it at a trade price of £5.33 for 10+ copies, or £5 for 20+ copies (prices include postage to any mainland UK address).
In a 144 page, 5in x 8in format, it can easily be stacked next to a till to attract impulse purchases.
Similarly, it can be slipped into a case of wine without adding much to the weight (it's less than 200g) or the cost. An incentive for people to order more in those quiet days of January & February?
It's aimed at that large section of the public that is badly served by wine books, people who want to know a little rather than a LOT more about wine (I think of them as supermarket graduates, people who are just starting to explore wine life beyond the supermarket aisles…)
It can be used to raise funds for charities and other causes close to your heart (and you may find me in charitable mood price-wise if this is something that interest you)
With Christmas fairs coming up, it's a perfect stocking filler for people to buy for friends, colleagues, relations etc.
It's ready for shipping now.
You can see the first section of the book HERE – I'd be happy to send you a larger chunk if you'd like, if so just contact me.
Those prices again:
10-19 books – £5.33 each = 50% profit
20+ books – £5 each = 60% profit
Interested? Click HERE to order. The discount will be added in the checkout process, and you can pay by BACS and Paypal. Or if you prefer me to invoice you, just send me an email saying how many copies you'd like, and where they and the invoice should be sent.
The books will be delivered within 5 days of your order.
And if you have further questions, just drop me a line.
All the best
Simon
PS If you'd be interested in organising a tasting, dinner, book signing or some other type of event, again, do get in touch