Those with any interest at all in Australian wine will be well served by signing up for the various newsletters and reports from opinionated, transplanted Pom Tony Keys  – check out what's available here.
The most recent Key Notes included a large chunk about the late Michael Cox, some of it penned by Tony, while some of it was from Sally Marden another Brit who's now on the other side of the world, although in New Zealand rather than Australia. With their permission, I'm reprinting it here…
————————————————————-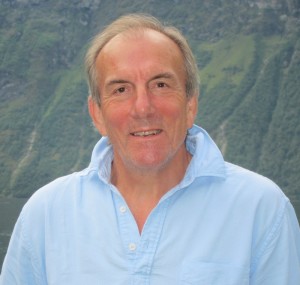 A friend and a man I respected died last week (February 20). I had known Michael Cox for three decades and though I hadn't seen him a great deal since I moved to Australia, we exchanged the odd email on the state of the industry. Michael was part of the Clark family, steeped in the English wine trade. Matthew Clark is now owned in a joint venture between Accolade Wines and Punch Taverns but was established by Michael's ancestor, Matthew Clark, in 1811. The company remained in private hands until 1990, when it listed on the London Stock Exchange. In 1998 it fell into the hands of Constellation Brands.
Michael worked for the family firm and spent time in Australia, returning to the UK in the 1980s, when I met him. He established Negociants UK on behalf of Yalumba the same year the family firm was listed on the LSX. He was extremely positive and helpful to what was then called the Australian Wine Bureau.
He applied for the position of director of the bureau when Hazel Murphy resigned, but lost out to Paul Henry. Later he became head of Wines of Chile. He was also Master of the Vintners' Company and a Comendador de la Orden al Merito de Chile (Commander of the Order of Merit of Chile).
To say we shared the odd bottle or three would be an understatement. Michael liked to party and to dance. He was huge fun to be with and I cherish those memories.
The iniquitous cancer took Michael at the tender age of 64. The UK wine trade has lost one of its finest.
Sally Marden is based in New Zealand now but was friend to Michael back in the day when we were all in London (wild times). I asked her to write a few words on the man and his life, a hard task for her but a wonderful read for all:
"If Michael had been writing his own life story, I for one wouldn't be at all surprised if it began thus: 'It was 1951 when I was born… and it's only half past eight now!' This typically groan-worthy joke – or a variation thereof – used to be one of his favourite opening lines when speaking in public, an activity at which he was gifted, engaging and, despite many equally bad jokes, very, very funny.
"Much has already been written throughout the wine world of his extraordinary life, of the many professional achievements and honours bestowed, with photos showing him receiving medals or bedecked in fur-trimmed livery robes. But for so many of his friends and colleagues, I suspect that the abiding images we will carry of Michael will be altogether less formal… him balancing a teaspoon off the end off his nose at a dinner, say, or busting some of his frankly unbelievable moves on the dance floor; or even, heaven forbid, revealing to all and sundry a skimpy pair of leopardskin briefs.
"Michael worked incredibly hard and for very long hours but, my goodness, he played just as hard, too. Whatever the party, he would be its life and soul. He loved to entertain, to amuse and to charm – entire rooms full of people, sometimes – and he virtually always managed it, thanks to his self-effacing demeanour and always exemplary manners (not to mention a naughty twinkle in his eye). It will have come as no surprise whatever to any of his friends to hear that he was a key member and prime mover, so to speak, of The Semillons, a wine trade all-male dance troupe who bared almost all to raise money for charity in 2005. (And then did it all again, five years later.)
"While Chile has been Michael's focus for the past decade, I don't think it would be too much of an exaggeration to say Australia was his second home, for a good while at least. He lived in Sydney for three years in the 1980s, working with IH Baker, and was a frequent visitor throughout the 1990s as managing director at Negociants UK, the UK import arm of Yalumba ('Aboriginal for great wines at cheap prices!' as he always said), and he adored the Australian character, attitude and way of life. It was Yalumba head Robert Hill Smith who came up with Michael's alter ego 'formal title', Lord Ucker, after convincing an Australian audience that his immaculately dressed and rather aristocratic-looking English colleague, Michael Cox, was in reality a titled gent, and his name was double-barreled…
"It is said that no one is indispensable, but there are some people who are exceptional, unforgettable and simply irreplaceable. Michael was definitely one of those, and his untimely loss leaves a vast gap that cannot be filled. That old quote – 'dance like no one is watching, love like you'll never be hurt, sing like no one is listening, live like it's heaven on earth' – well, it might be sentimental, but Ucker probably came as close as anyone ever could to embodying all those ideals. I join with so many others in sending heartfelt condolences to his wife, Lynne, his twin brother, David, and to everyone else who knew and loved him. What an amazing guy he was…"