Three good reds at £23.99 from Costco – that's £23.99 for SIX bottles.
All of them are Wine of Origin Coastal Region. Quite surprisingly, my fave was the Pinotage. It had some of that classic banana and berry character, along with a whack of toasty chocolate wafer biscuit oak (actually from barrels – I questioned whether there might be staves involved on the video), but the most impressive thing was the finish – not forced, not overpowering, just gentle juicy fun. B+. The Cabernet was nearly as good, with some of the same Taxi biscuit oak on top of the bold berry fruit. And it's balanced, more than can be said for some ambitious, top-heavy Cape reds. B(+). And the Shiraz? Well, for me it was let down by having a dollop of Viognier in. When something is this ripe and soft, you don't need it. So nice gentle fruit, but I found that peachy tang just too intrusive. But given that this is £4 a bottle, I'm not going to complain. B-.
Honestly, anyone who has guzzling guests in over the festive season should fill their boots with these. Even the packaging speaks of something more expensive – can't think of any better £4 wines I've had for years.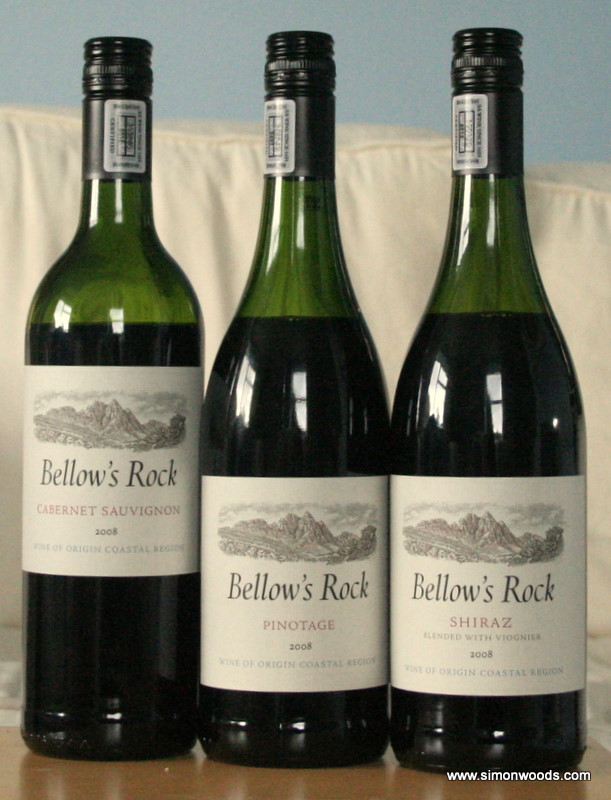 PS  I originally posted this video yesterday, but then the site crashed and I lost all my notes. The ones above are from memory – hopefully they don't deviate from the original…