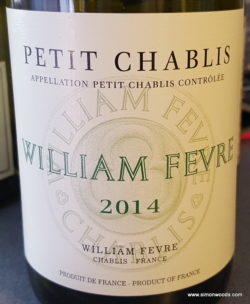 William Fèvre Petit Chablis 2014, Burgundy, France (£16.60 Wine Importers, Hailsham Cellars, Bubbles and Wine, The Wine Shop, John Hattersley Wines)
Forget the Petit bit, this is fresh, vibrant wine with a light nectarine note alongside the floral citrus flavours and a crisp mineral note on the finish. Good for 2-3 years at least. S-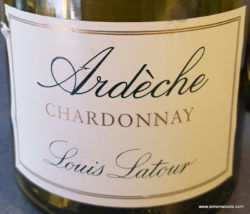 Louis Latour Ardèche Chardonnay 2014, Rhône, France (£10 Wine Rack, Hailsham Cellars, Winedirect.co.uk, The Southwell Vintner, Bon Coeur Fine Wines, Nethergate Wines, Grayshott Wine Centre, Hennings Wine Merchant, Stone Wines, Wine Net,  Partridges, Real Ale, Eagles Wine, Wine de Vine)
Easy melon and cashew Mâconnais style, gentle and appealing, maybe lacks a touch of bite to rein in the flesh but it's still a nice drink. B-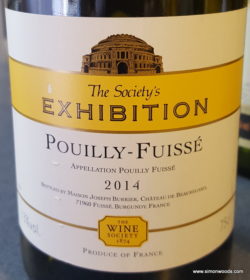 The Society's Exhibition Pouilly-Fuissé 2014 (Maison Joseph Burrier), Burgundy, France (£18 The Wine Society)
I'd have put this further north in Burgundy. There's some smoky vanilla-scented oak alongside the ripe citrus and nectarine, but the backbone is far steelier than I associate with the Mâconnais. Fresh, intense and beautifully balanced, very impressive. S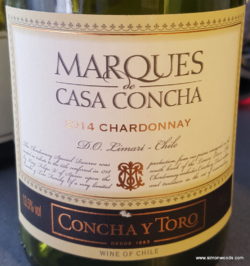 Marques de Casa Concha Chardonnay 2014, Limarí, Chile (£12 Asda, Sainsbury's, Tesco)
Thoroughly grown-up wine, less oaky than it's been in the past, allowing the fresh, vibrant citrus and peach fruit to shine through. Add in a lightly toasty spent match character and you have a wine that does a fine impersonation of considerably more expensive French Chardonnays. S
PS I suspect The Society's Exhibition Limarí Chardonnay 2015 (£9.95 The Wine Society) has a very similar pedigree – it's also excellent.