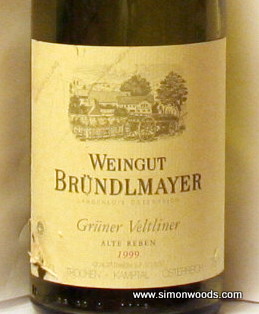 Mixed emotions chez Woods this evening. At approximately 6pm, our hamster Smudge trotted off to the great trundle wheel in the sky. She seems to have gone out on a high after having had an energetic work out in her plastic orb in the company of five rather rowdy children. Apparently, once back into her cage, she wended her way through a maze of tubes and then just went limp. A doctor arrived half an hour later, but he was the parent of three of the children, and wasn't so much interested in the well-being of a two-year-old rodent as in having a Coopers Pale Ale – another case of the NHS not being what it was during the Blitz…
After the Pale Ale was all gone, the good doctor (I don't know if he's good as he works in a different borough from where we live, but I can imagine he has a decent bedside manner), his wife and the two of us worked our way through a bottle of Bründlmayer Grüner Veltliner Alte Reben 1999 from Kamptal in Austria. At 10 years old, it was fighting fit, and although I don't know how alte (old) the reben (vines) were in this instance, certainly there was some power and persistence to the fragrant pepper, pear and citrus flavours. Add in notes of minerals, some waxy, honeyed maturity and that peculiar earthy lentil character of older Grüners, and you had a wine that was just singing.
And certainly one that was holding up better than the 1998 Polish Hill River Vineyard Riesling I opened last night with some friends. It came from what used to be the Mildara Blass stable, and was made by David O'Leary, who's now making some cracking Riesling under the O'Leary Walker label. And I have a feeling that this too would have been a cracking wine were it to have had either a screwcap or a better cork. As it was, it came across like a fading Alsace wine, ripe and rich, but with an odd dried burnt sugar edge (I know what I mean by that, not sure if others will) and its fruit fading into obscurity. It tasted far, far older than the excellent Mount Horrocks 2000 Riesling that I drank over the weekend (see here), but then that was one of the first batch of Clare Valley wines with the Stelvin closure.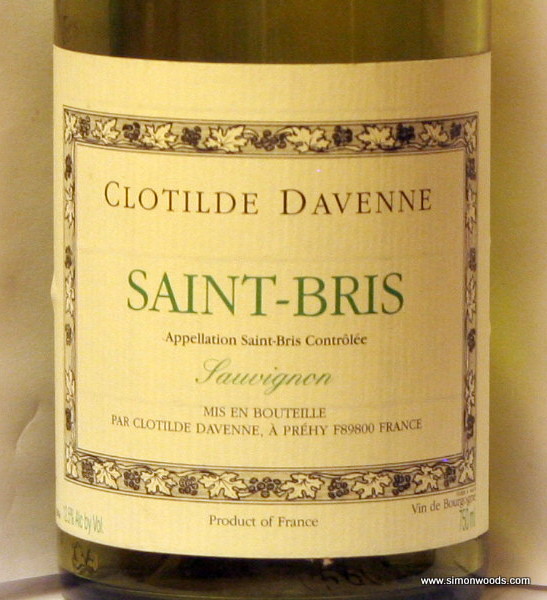 And when the Grüner had all gone, we moved on to the 2007 St Bris from Clotilde Davenne (£7.95 www.fromvineyardsdirect.com). Yes, we should have done them the other way round, but hey, after a sip or two we weren't complaining. St Bris is one of those wines that's not sure whether it wants to be Sancerre or Chablis. At its best – here – it combines the grassy pungency of a Loire Sauvignon with the creamy minerality of Chablis, and at a price that undercuts both. Very tasty wine, perfect for mourning the death of a hamster…