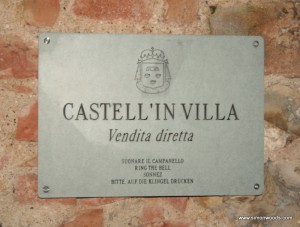 Saw that Tilar Mazzeo had done a post called 5 Huge Misconceptions About Visiting Wineries. Here's my take on the subject.
If you're lucky, you may have wineries near where you live. If not, you may at least find yourself on holiday in a wine region. But whichever, I have a few pointers on how to  get the most out of your trip…
1) Business as Usual. Some wineries can cater for coachloads of tourists. Others can't. Find out beforehand whether visitors are actively welcomed or merely tolerated. If you're going to turn up at a small winery unannounced, don't expect the proprietor to drop his secateurs and give you two hours of his undivided attention.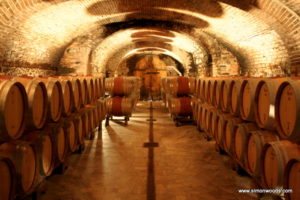 2) There's no such thing as a free lunch. Pouring wine down people's throats may be good PR, but it's expensive, and there's now a fee for tasting at some wineries. If there isn't, and you leave empty-handed having slurped your way through half a dozen wines, don't be surprised if your 'farewell' isn't received with great enthusiasm. However…
3) Don't leave your critical faculties in the car park. They may be trying to get you to open your wallet, but crap wine is crap wine, and it'll taste worse when you get it home. If you genuinely don't like anything, don't feel obliged to buy.
4) Breakfast of Champions. If they ask for feedback, be honest. Why tell them you love their oaky Chardonnay when it really makes you gag? It'll only encourage them to make more of it.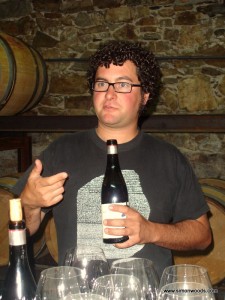 5) Move along please. There's nothing so annoying at a winery as people who slob across the counter and don't let anyone else near the wines. Get your sample of wine and move away, or risk a kick in the pants.
6) Limited appeal. Look for limited edition wines, or older wines that have sold out in the stores. Often the cellar door is the only place you'll find such things.
7) Paying through the Nosé for the Rosé. You'd think that the wines would be cheaper from at the winery than in the shops. And it probably will at the farm gate in Europe. But at the gleaming new visitor's centre in California or Australia, it might even be more expensive.
8) The Long & Winding Road. Even if you're spitting all the wines out – and let's face it, very few people do – a bit still ends up going down your throat. If you don't want to end up in a ditch, make sure you have someone sober to drive you around.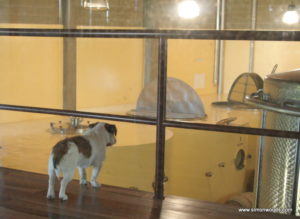 9) Transports of delight. You bought three bottles at the first winery, four at the second, a case at the third… All well and good if you'll be driving home, but if you're not, where are you going to put it on the plane?
10) Your turn to provide the tenth – please leave some comments below saying what tips you've picked up on your winery visits….