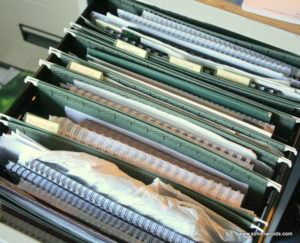 Did a post last year (here) about etiquette at tastings for those both behind and in front of the tables. Clearly not enough people read it – table hoggers and restaurants hunting in packs were in evidence at a number of the events I've been to this week. But their annoyance factor was nowhere near as much as that provided by the tasting booklet at one particular bash earlier in the month – won't mention which one, that wouldn't be cricket, cobber, would it? So to prevent such reoccurrences, here are some guidelines for those whose job it is to put these things together.
1)      Is the booklet a sensible size? Bigger than A4 and it won't fit in the filing cabinet. Smaller than A5 and it's fiddly, and makes an unsightly bulge in the filing cabinet.
2)      If the notes are more a sheet of paper than a booklet with a stiff back, can you provide some clipboards or even just bits of cardboard for us to rest it on.
3)      You want us to write notes, so give us enough space to write them. However…
4)      We do not need an entire sheet of A4 to write about a single wine, so pack a few onto each page.
5)      Is the book organised in the order in which the tables and (if possible) the wines line up around the room? If not, we sulk.
6)      Do the wines correspond to what's in the book? The right vintage, the right cuvée, the right spelling etc? If not, make sure there's something on the table to point out the discrepancies.
7)      Does the book have easily accessible information for those who want to find out more about the wines? We shouldn't have to look in an index for things such as UK importer (and their address/e-mail/phone number/etc).
8)      Finally, is the background information genuinely useful and/or interesting? Or is it awash with phrases that activate the 'Bollocks' alert? There are thousands of family-owned companies with historic estates (where art, nature and passion combine, of course) using sustainable viticultural practices with minimal environmental impact to grow premium (or should that be super premium, or even super-ultra-premium?) grape varieties which are then made into (top) quality wines using sensitive/meticulous/hands-off/non-interventionist/artisanal winemaking in a state-of-the art winery to show off the best of the terroir and the talents of [fill in winemaker's name] who has spent many years hand-crafting (top) quality wines – what's different about yours?
I'm sure there are more – do add them in the comments section below