- Comment
aa,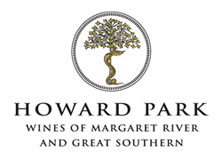 It's not necessarily the wines that come to mind when you think of particular wineries. Take Howard Park, for example. It was one of the first producers to show that great Western Australian wines weren't the exclusive preserve of Margaret River, and the Rieslings and Cabernets made in the Lower Great Southern region by John Wade from 1986 onwards were some of the best not just in the state but in the southern hemisphere. They've continued to shine under the direction of Jeff and Amy Burch, who bought the company in 1993, and oversaw Howard Park's expansion into Margaret River. But just as when I think of Cloudy Bay, I think first not of Sauvignon Blanc but of Spook, the three-legged winery cat (now sadly RIP), so when I think of Howard Park, I think of the last game of cricket I played.
About five years ago, I was in WA judging the Sheraton Perth Wine Awards and managed to grab some time to visit some of the state's wineries. I got to Howard Park around midday. A reasonably brisk tasting was followed by lunch, then there was a round an hour to kill before I was due at the next winery. 'We usually play cricket after lunch,' said winemaker Mike Kerrigan (who's now in charge at Margaret River winery Hay Shed Hill). 'Fancy a game?' Churlish not too, I thought. The 'pitch' was the concrete strip just outside the backdoor of the winery, the ball a rolled up mass of gaffer tape and the wicket a barrel – not sure if it was French or American oak. I hadn't played for ages, and it showed, but I hit a couple of half-decent cover drives, and beat the bat on a couple of occasions with my (unintended) off-breaks. A coincidence we won the Ashes the following year? I think not….
Anyway, six bottles of assorted HP wines arrived the other day, and this being the first day of the 3rd test against the Aussies, it  seemed like a good time to pull the corks. Or rather unscrew the tops – all of them are stelvin-ed.
2008 Sauvignon Blanc, Western Australia (RRP £12.49)
54% Margaret River/46% Pemberton, I've not even put the glass to my snout, but already I can smell peaches and melons. It's got that slightly sweaty gooseberry nose of ripe Sauvignon, with a catty streak, and it's similarly upfront in flavour, with a some citric freshness attempting to rein it all in. Overall a bit too exotic for its own good, not sure how much of this I'd want to drink, but I know loads of people who'll love it. B-
2008 Riesling, Western Australia (£12.49)
Entirely Great Southern, but the grapes are from different regions, including some from the wonderfully named Porongurups. This is much more delicate than the Sauvignon, and slithers rather than bounds out of the glass. There's an edge of toast, some lip-smackin' lime and lemon flavours, and a mineral-edged finish with a pithy grip that points at a healthy future – it's still to reach it's peak, and it feels like there's at least ten years of life ahead of it. S
2007 Chardonnay, Western Australia (£16.99)
Again from Great Southern, this like the Riesling is on the young side, with the smoky oak poking out a little at the moment. But underneath there's a wealth of nutty, creamy melon, passion-fruit and (yes) rhubarb flavour, with zesty acidity on the finish. I keep coming back to this: it keeps improving. S-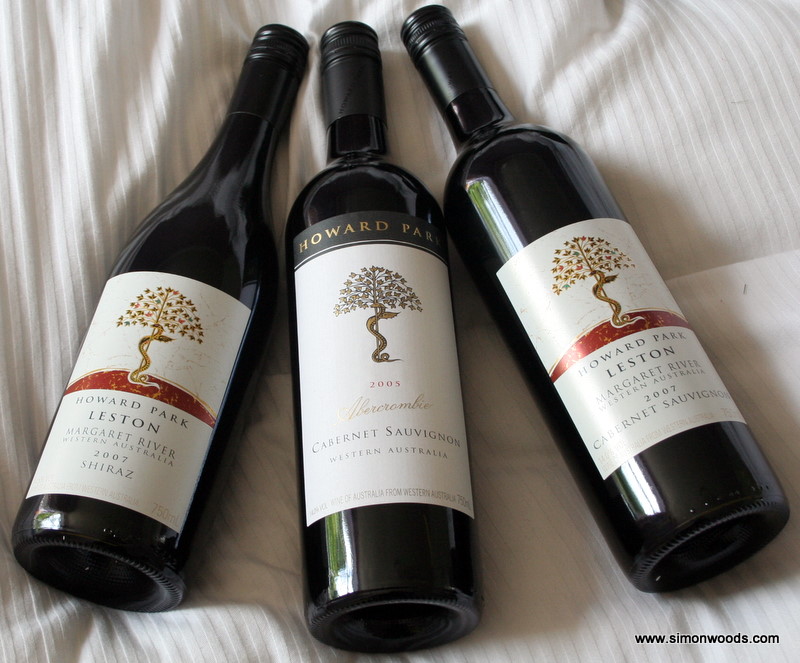 2007 Leston Shiraz, Margaret River (£14.99)
Berries and pepper overlain with spice are the first things you notice, then there's this odd mix between slightly jammy flavours (not a positive thing for me) with a cooler, fresher, almost minty tone. Also some leather and licorice – at 14.5%, this isn't exactly a shy wine – with a slightly gritty/grainy tannic finish. I THINK I like it, but I'm not sure whether that jamminess will take over as the wine ages. Will keep an eye on this bottle over the next few hours… And sure enough, it does improve, although I still would prefer something a little more complex. S-

2007 Leston Cabernet Sauvignon, Margaret River (£14.99)
Ah… Freshly cut green pepper, an aroma found in many Margaret River Cabernets. For some, it's a negative, a sign that the region is too cold for Cabernet, for others, it's a positive, an imprint of regional identity. For me… just as with mint in Coonawarra Cabs, I hate it when it dominates the wine, but I can cope with it in small doses. Here, the surrounding wine seems to be just about man enough to overcome the capsicum side, and as it opens up, there's more tar, baked berry/blackcurrant and earthy dark chocolate character. However – and it's the same coming back to it three hours later – I find it a little shrill. Intensely flavoured, but needs some bass notes. B+ LATER STILL… I left the bottle open for a couple of days in the kitchen and then thought I'd see how it was showing. And it's all the better for the 48 hours of relaxation. There's still a green edge to the wine, but it's mellowed from green pepper to more blackcurrant leaf and tobacco, and some of those deeper flavours I found missing initially have emerged. So I'll up the mark to S(-). The Abercrombie (below) remained in much the same state.

2005 Abercrombie Cabernet Sauvignon, Western Australia (£26.99)
79% Great Southern/21% Margaret River (includes 2% Merlot & 1% Cab Franc). Now we're in classy territory here. The two extra years in bottle haven't done any harm at all, but you can sense that the underlying raw material was pretty good to start with – maybe a sign that Margaret River Cabs aren't necessarily always the tops in WA (although as anyone who's been to the region can testify, there's a big difference between the flavours from Wilyabrup in the north and Augusta in the south). Anyway, this is silky, fine-grained, high-cheekboned Cabernet, with relaxed cassis flavours, a hint rather than a swathe of mint, a touch of lead pencil and a finish that speaks of elegance and confidence. Again perhaps less treble and more bass would be welcome, but it's a much more complete and confident wine than the Leston Cab.  S

Howard Park wines are imported by Bibendum. UK stockists include Noel Young, The Grapevine, The Sampler, Wined Up Here, Wines of Distinction, The Vineyard, Ellis Wharton, The Wine Society, Fresh and Wild (Whole Foods), Partridges

Categorised in: Uncategorized