1 Comment
I've done posts in the last couple of months whose titles featured cricket and Leonard Cohen, and ended up with Twitter followers from devotees of those two rather different fields. So I thought I'd pack some more non-wine topics into the title of this one and see if the same happens again. There is – honestly – a connection between Keswick, anchovies and going into orbit. Let me explain…
The Keswick bit comes from having just spent several rather soggy days in the Lake District with the family. A bit of walking, a trip to the James Bond museum (where they have the real Little Nellie…), skating on a synthetic 'ice' rink, and some late night glasses of wine in our hotel while the kids slumbered and snored in the corner. OK, the plastic beakers out of which we supped would have made Georg Riedel blush, but they served their purpose well.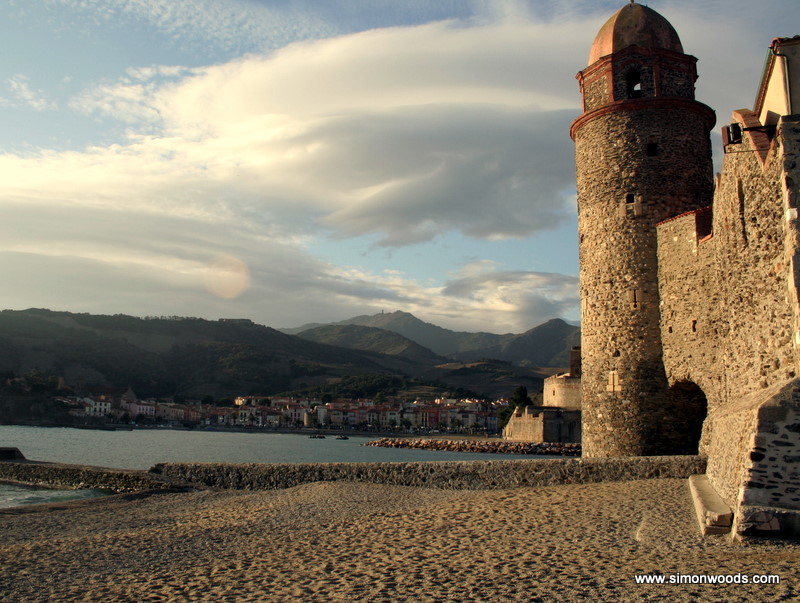 Enter the anchovies. Ever been to Collioure? It's the picture postcard village at the far end of France's Mediterranean coastline just above the Spanish border. Last time I was there was in Jaunary 2007, and we sat on the beach in 20ºC sunshine – it's not even that today in our English summer. Wander through the back streets of Collioure and you'll find plenty of anchovy packing factories, all offering you the chance to sample their succulent salty wares. Buy them by the jar full but pack them carefully for your return trip home – can there be anything worse to have swimming round your undies than broken glass, olive oil and a hundred slippery anchovies?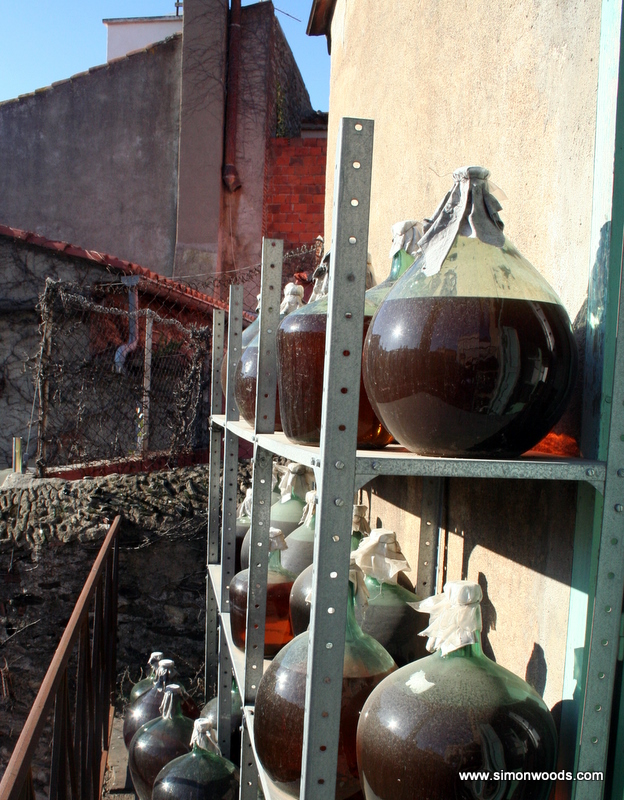 But you might also see amid the fishiness several unstable balconies bowing under the weight of what look like demijohns full of molasses. The contents are sweet and sticky, but it's actually the fortified wine Banyuls. Some producers make it in a modern, port-style way, but others age it in almost Madeira-fashion under the heat of the southern sun. And it's delicious – although not with anchovies.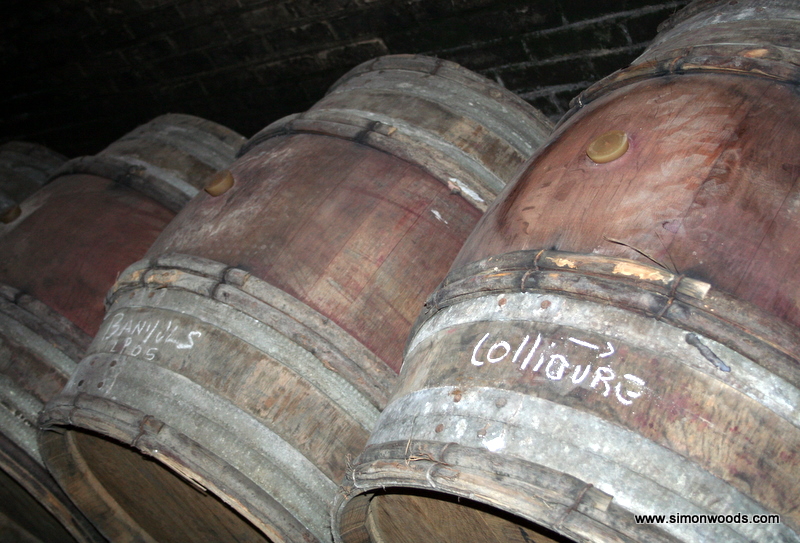 Banyuls is made mostly from Grenache. So too is red Collioure, the dry unfortified version – think slightly jammier, herbier Châteauneuf. White Collioure is somewhat rarer, but can be one of the top whites of southern France. Again, Grenache is the main ingredient, although here, it's Grenache Gris and Blanc, rather than Grenache Noir. Our Keswick white was the Coume Del Mas Collioure Blanc 'Folio' 2007 (£19.50 Berry Bros & Rudd), a creamy yet taut wine with the peachy fruit playing 2nd fiddle to the savoury mineral characters, while the finish manages to combine touches of honey with an almost pine-like fragrance, perhaps from the touch of Vermentino in the blend. Yummy, even out of the toothpaste mug. If you can't track this one down, M&S has a pretty decent white Collioure in its range, although you won't find it in all branches.

Speaking of M&S, let's get onto the going into orbit bit and introduce Telmo Rodriguez. Not content with raising his family estate Remelluri to among the high echelons of Rioja-dom, Telmo's has become not so much a flying winemaker as a driving one, speeding along the highways of Spain to seek out new and interesting vineyards, no, strike that, OLD and interesting vineyards, and making hay with what he finds – look out for his Galician Gaba do Xil wines and his sumptuous Mountain Malaga (Adnams are his UK agents). The Pérez Burton Rioja 2005 is a wine Telmo's made on his home turf, and it's a lovely, open-hearted wine with a gentle spicy/peppery edge to its lithe red berry fruit, and just a touch of vanilla. At £8.99 from Marks & Spencer, it's very sensibly priced.

And the orbit bit? Just that a few years ago, I was at a dinner at Adnams where Telmo, not the largest of men, was sitting next to the Wine Society's buyer Toby Morrhall, who is probably 6′ 6″, and built like a BSH, albeit a BSH with padded walls. My neighbour turned to me and said, 'Telmo had better be careful – if Toby gets up quickly, he's going to end up going around him in orbit…'

Categorised in: Rioja, Roussillon