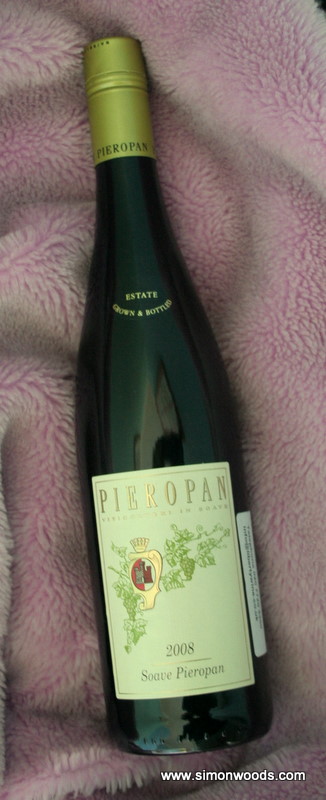 An Armani suit is an Armani suit regardless of whether it comes in a bag or a box and Parma ham is Parma ham, whether it's wrapped in cellophane or waxed paper. But under Italian law, Soave Classico is only Soave Classico if it comes in a bottle with a cork. The same is true of Valpolicella Classico. If producers want to use alternative closures, they have to drop the 'Classico' bit and just sell their wine as generic Soave or Valpol.
Last year, Allegrini bit the bullet and bottled it's entire UK and Ireland allocation of its 2007 Valpolicella with the stelvin screwcap. This year, it's the turn of Soave superstar Pieropan to make the switch. 'The UK, the US and Australia will take their entire allocation of 2008 under screwcap,' says Andrea Pieropan. 'We've taken this step to improve the quality of the wine drunk by the final consumer.  Our wine is unoaked, and its charm lies in its perfume and elegance, so we need a closure that captures these characters in the bottle.'
Both estates are imported into the UK by Liberty Wines, whose MD David Gleave MW is firm fan of screwcaps, as you'll see by this on the company's web site. Says Gleave, 'In our opinion, Italy's tardiness in adapting this new technology is having an adverse effect on the competitiveness of their wines in the U.K. market.  Over the past 30 years the image of Italian wine has been transformed, largely due to the willingness of many producers to embrace new technology and techniques in response to market trends.  Yet these same producers, who see the benefits of adopting screwcaps for their wines, are now being held back by the law.'
So far (as at Allegrini) there's just just the one stelvin-ed wine at Pieropan. And the 2008 Soave is up the standards expected from the estate, plush, almost waxy in texture with aromas of cream and nuts, gentle floral apple and peach flavours and a herby edge to the finish. RRP £10.99 per bottle.