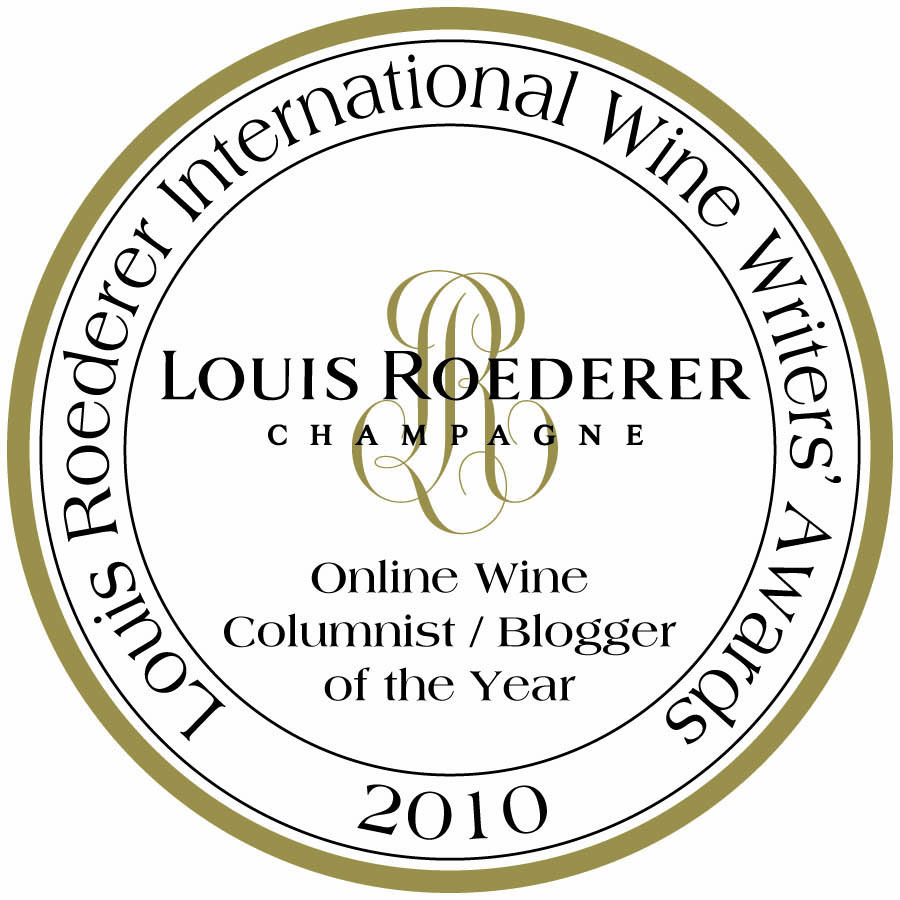 Can't quite describe how chuffed to bits I am after this evening's events in the Gherkin. It's been the Roederers – the Champagne Louis Roederer International Wine Writer's Awards to give them their full name – and much fizz was consumed by all attendees. The 2004 Cristal was looking especially perky if rather juvenile, and it provided suitable liquid accompaniment to what the Bill of Fare described as 'Bowl Food'. It looked great, it smelled great and apparently it tasted great, but as it nearly always seemed to evade me on its journey around the room, I had to take other people's word on the matter.
But hey, I can't complain – here's the list of award winners….
International Wine Feature Writer of the Year – John Stimpfig, for articles in the FT's 'How To Spend It' section
International Wine Columnist of the Year – Andrew Jefford, for columns in Decanter & Waitrose Food Illustrated
International Wine Book of the Year – Michael Edwards: The Finest Wines of Champagne
Regional Wine Writer of the Year – Tom Bruce-Gardyne, for Articles from The Saturday Herald (Glasgow)
International Wine Publication of the Year – The World of Fine Wine
International Wine Website of the Year – Jancis Robinson MW OBE, for www.jancisrobinson.com
Emerging Wine Writer of the Year – Rebecca Gibb
The Artistry of Wine Award – Jon Wyand
And finally… International Online Wine Columnist/Blogger of the Year – ME!
Yes, me, I mentioned in this post how it felt to have got to the end of a year of doing the web site proper, and to now get recognition from an eminent panel of experts is a major boost. So thanks once again to everyone who's provided encouragement and inspiration over the last 15 months. If it's been a bit quiet here recently, it's because I've been on holiday, and I'm one of those people who can't muster up enthusiasm to sit at a computer when I could be lounging by a pool, snorkelling, drinking cheap but tasty beer or eating proper sardines. But watch this space over the next few months, as you might see a few new developments….